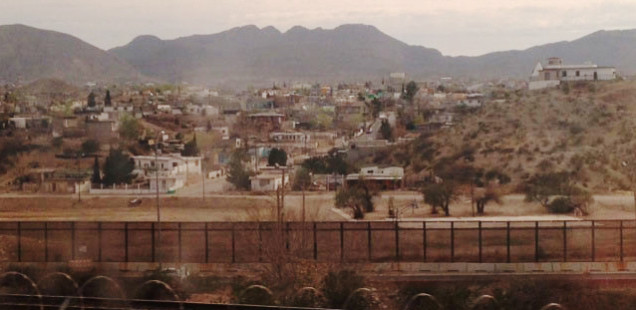 FD13 stationed at the Mexican Cultural Institute in Washington D.C. May – December 2017
FD13 residency for the arts will be based at the Mexican Cultural Institute in Washington D.C. from May through December 2017.
In times of political uncertainty we suspend our mission to promote an international network of artistic exchange in Minnesota and, instead, will operate from the heart of the U.S. government with three invited Mexican artists who will develop context-specific projects for the Mexican Cultural Institute.
May 2017: Adriana Lara
September 2017: Chantal Peñalosa
December 2017: Lorena Mal
Adriana Lara examines the instability of meaning and analyzes how structures, styles, content, and form merge, reflect on each other, and dissolve. She reflects with humor and precision on classification systems and power structures and translates them into formal abstract sign systems. Lara's practice takes on many different formats and shapes as she experiments with continuous surfaces in fluid, playful ways. She made music under the name Lasser Moderna with Emilio Acevedo, continues to curate exhibitions under the collective Perros Negros, and has been editing the fanzine PAZMAKER since 2006.
Lara has exhibited her work at the Nassauischer Kunstverein Wiesbaden (2017), Kunstverein Braunschweig (2016), Air de Paris (2016),  21er Haus-Belvedere/Vienna (2014), Kunsthalle Basel (2012), Utah Museum of Fine Arts/Salt Lake City (2010) amongst many others. Her work has been featured in numerous group exhibitions at the Sculpture Center New York (2016),  Kunsthalle DenFrie/Copenhagen (2015), the Marrakech Biennale 5 (2014),  dOCUMENTA (13) (2012),  CCA Wattis Institute for Contemporary Arts/San Francisco (2012), the New Museum/New York (2009), and the Jumex Collection in Mexico City (2008).
Chantal Peñalosa studied Fine Arts at the Universidad Autónoma de Baja California and the University of São Paulo.
Peñalosa's research-based practice is inspired by small gestures and interventions in everyday life, which are meant to expound upon notions of labor, waiting and delay. Repetition is a crucial element in her process, functioning as an allusion to the absurdity, weathering, and alienating effects of work. For Peñalosa repeating actions evoke latent states in which dialogue appears unilateral and time suspended.
She was awarded the Acquisition Prize in the XIV edition of the Biennale of the Northwest and was awarded FONCA fellowships in the Young Artists category (2013-2014) and (2015-2016). In 2014 she participated in the 4th edition of the Bancomer Program for young artists at the Museo de Arte Carrillo Gil in Mexico City. Most recently, her work has been shown at Casa del Lago in Mexico City and at AIR Antwerpen.
Lorena Mal studied Plastic Arts at the National School of Painting "La Esmeralda" in Mexico City.
In her work, she focuses on the relationship between individual perception and the construction of social meaning around certainties and elusiveness. Mal received the Skowhegan School of Painting and Sculpture Fellowship in 2016, the Young Creators Program of the National Fund for Culture and the Arts (FONCA) in 2011 and 2015, the 1st prize of the Festival of Arts Electronics and Video Transitio_MX 05 in 2013, and she was fellow of the Support for Production in Art and Media in 2012.
Her recent solo exhibitions include Concrete at Meinblau, Berlin (2016); Breaking Point, BB15, Linz (2016); Time Line: Concert for Bells [12 bell towers, 60 musicians], Museo ExTeresa Arte Actual y Centro Histórico de la Cd. de México (2015). She has exhibited internationally in venues such as the Armory Center for the Arts, California; Laboratorio Arte Alameda, Mexico City; Whyte Hotel Space, New York; The Wand Gallery, Berlin; Lakeeren Gallery, Mumbai; FILE, Sao Paulo; INARSS, London; the Jumex Foundation/Collection, the Institute of Graphic Arts of Oaxaca, and the National Stamp Museum.