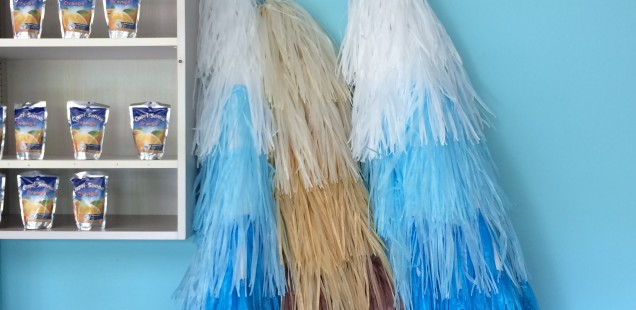 Happy Summer 2017. FD13 introduces Sara Cluggish.
Happy Summer to all of you!
After a stimulating residency with Adriana Lara in May 2017 at the Mexican Cultural Institute of Washington D.C. we are taking a break for the summer.
We will be back in September 2017 with Chantal Peñalosa followed by Lorena Mal in October 2017.
Both artists will develop and present context-specific projects for the Mexican Cultural Institute of Washington D.C.
Furthermore, FD13 is proud to introduce Sara Cluggish as guest curator for the upcoming 2018 winter season.
Sara has worked for the past three years as Curator at Site Gallery in Sheffield, UK, where she oversaw the gallery's exhibitions and events programming, as well as Platform, an experimental artist-in-residence series. Sara was previously Assistant Curator at Nottingham Contemporary and has worked in the exhibitions departments of Chisenhale Gallery, London; Whitechapel Gallery, London; and the Contemporary Arts Center in Cincinnati, Ohio, USA. At Site Gallery, she is currently curating a new moving image work by Daria Martin which experimentally adapts Franz Kafka's short story A Hunger Artist.
FD13's director Sandra Teitge moved to New York in the summer of 2016 and will focus her energy on the East Coast and international collaborations for FD13.
Stay tuned for news on our upcoming fall and winter program.
Warmly,
Sandra, Sara & Bruno
(Image credit: Tropez Berlin)