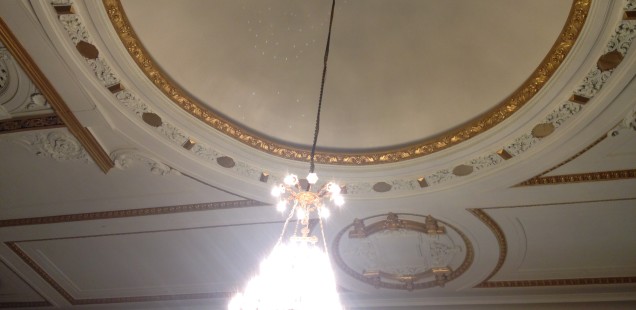 Thank you & Happy 2017.
Thank you for attending FD13 events and supporting our mission of bringing international artists to the Twin Cities and creating an exchange with Minneapolis/St. Paul-based artists and the local public.
We could not have done it without you and appreciate your enthusiasm.
If you still need and would like to make a tax-deductible donation this year, we certainly would appreciate it.
Donate here (via our website) or here (via Give.MN) or send a check to the address below.
Stay tuned for 2017. We are looking forward to seeing you at one of our FD13 events.
2016 residents and events included:
January 2016: Gela Patashuri, Ei Arakawa, and Sergei Tcherepnin. Metal Nabadi Workshop.
In conjunction with the artists' exhibition at Midway Contemporary Art
(with support from the TMU/Trust for Mutual Understanding)
February 2016: Sara Ludy.
Live audiovisual performance at Public Functionary
March 2016: Ligia Lewis. Minor Matter for the Theater (work-in-progress)
An excerpt of the research for Minor Matter as a solo with dancer Jonathan Gonzalez at Public Functionary.
Also presented at White Flag Projects in Saint Louis/Missouri, as well as at HAU Hebbel am Ufer, Berlin, in November 2016, performed by three dancers.
(with support from the Goethe-Institut Chicago)
April 2016: Marit Neeb. A German Requiem for Windows.
In situ durational performance in the Target Atrium of the Minnesota Orchestra simultaneously to the concert A German Requiem.
September/October 2016: Dragana Bulut. 
Pass It On. A performance realized as an auction at Bryant Lake Bowl Theatre.
The Art of Happiness (Work In Progress). A life-coach session at The White Page.
——
Upcoming residents include:
January 2017: Bojana Cvejić 
In conversation with Sandra Teitge at Carleton College (Weitz Center for Creativity, Room 236)
Friday, 20 January 2017, 4.30 – 5.30pm
Talk in Chicago at Sector 2337 (with the support of the Goethe Institut Chicago)
Monday, 23 January 2017, 7pm
February 2017: Moriah Evans
(in collaboration with Kampnagel Hamburg / in parallel to Common Time at the Walker Art Center)
Moriah Evans at Yeah Maybe
Wednesday & Thursday, 8 & 9 February 2017, 11am – 5pm
March 2017: Barbara Held in conversation with Adam Zahller
——
Happy New Year to all of you. Have a marvellous start into 2017!
Sandra, Bruno, Jeremiah & the FD13 crew.