We are currently looking for funding for our 2018 winter/spring & summer season. It costs us $4,500 to fully fund one artist's residency. We are in the process of applying for different grants and looking for monies from various Arts Councils, and in addition welcome donations from our community. Today all art organizations rely heavily on Patrons of the Arts such as yourselves to provide programming, so we place very high value on any gift, large or small.
Please make a check payable to FD13 residency for the arts and mail it to the address below:
FD13 residency for the arts
c/o Bruno Freeman
225 Portland Ave S, Apt. 410
Minneapolis, MN 55401
FD13 is a 501(c) (3) nonprofit organization registered in the State of Minnesota. (EIN: 46-5643640)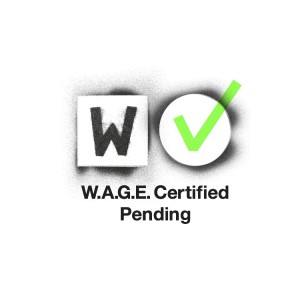 FD13 is W.A.G.E. certified.
We join Artists Space in providing a guaranteed minimum income to the artists they work with, paid in accordance with W.A.G.E. Certification's compensation standards and guidelines.
Founded in 2008, Working Artists and the Greater Economy (W.A.G.E.) is a New York-based activist group whose advocacy is currently focused on regulating the payment of artist fees by nonprofit art institutions and establishing a sustainable model for best practices between artists and the institutions that contract their labor.